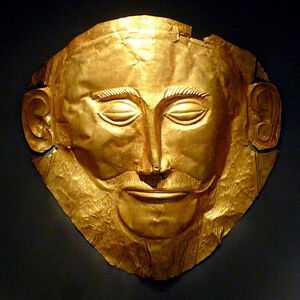 Agamemnon Atrides was the king of Mycenae and the leader of the Greek forces. He was rather pretentious, as evidenced by his response to the return of Chryseis. Before the Trojan War, his family had a rather unbecoming history, characterized by murder, cannibalism, and incest. Upon returning home after the war, he was murdered by his wife Clytemnestra and her lover Aegisthus.
Ad blocker interference detected!
Wikia is a free-to-use site that makes money from advertising. We have a modified experience for viewers using ad blockers

Wikia is not accessible if you've made further modifications. Remove the custom ad blocker rule(s) and the page will load as expected.